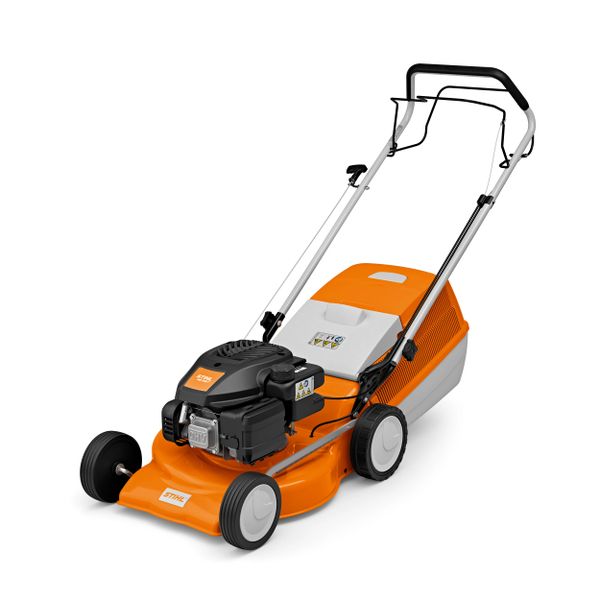 RM 248 T 18" Mower
The RM 248 T is the perfect choice for mowing lawns up to 1,200m², with the one-speed drive making it incredibly easy to mow up steep slopes and inclines.
The ReadyStart technology is another great feature too, as it makes the Briggs & Stratton engine simple to start even when it's cold.
The high-lift blade is also cleverly designed to give you the neatest possible finish on your lawn by creating a strong air current around the mower's deck. This airflow lifts the grass upright, then cuts it and efficiently carries it into the 55 litre grass catcher box.
This mower has a 46 cm cutting width and it features foldable handlebars so it can be compactly stored in the shed or garage. The spring-loaded central cutting-height adjustment means you can adjust the height of the cut from 25 to 75 mm in a flash.
All of these useful features to combine to give you a great petrol-powered lawn mower for your garden.
Featured Products